Calypso snorkel and dive offer a unique full day reef experience for every age group, including catering for non-swimmers who need in water assistance.
Calypso visits three spectacular sites at Opal Reef, where the experienced, dedicated snorkel crew provides friendly and professional snorkeling tuition, a guided snorkel tour and interpretive reef talk. The snorkel groups are small and even if you have never snorkeled before, with the assistance of floatation devices provided the crew will teach you. Snorkelling is an easy way to enjoy the wonders of the Great Barrier Reef, and your day with Calypso will have you swimming amongst the turtles, abundance of tropical reef fish, giant clams and the colourful corals.
Calypso caters for beginners to advanced divers. Experienced certified divers on Calypso can enjoy up to three dives on the on the edge of the Outer Opal Reef, including drift dives and wall dives in small guided groups.
Guests seeking the adventure of a lifetime can try an introductory dive. No prior experience is necessary as Calypso has PADI Dive Instructors to take you through a "Discover Scuba Diving" brief which will highlight all safety and skills. You will practice the skills both on the boat and in the water before taking the plunge with your Instructor to explore the amazing depths of the Great Barrier Reef.
The Calypso vessels are new wide bodied catamarans which are fast and sleek, yet also designed for maximum space to make every guests day more comfortable. The Calypso vessel has the largest submersible platform for easy access into the water from the huge open plan dive deck. With a maximum number of 65 guests on any one vessel, you are guaranteed a personalised day out on the Great Barrier Reef.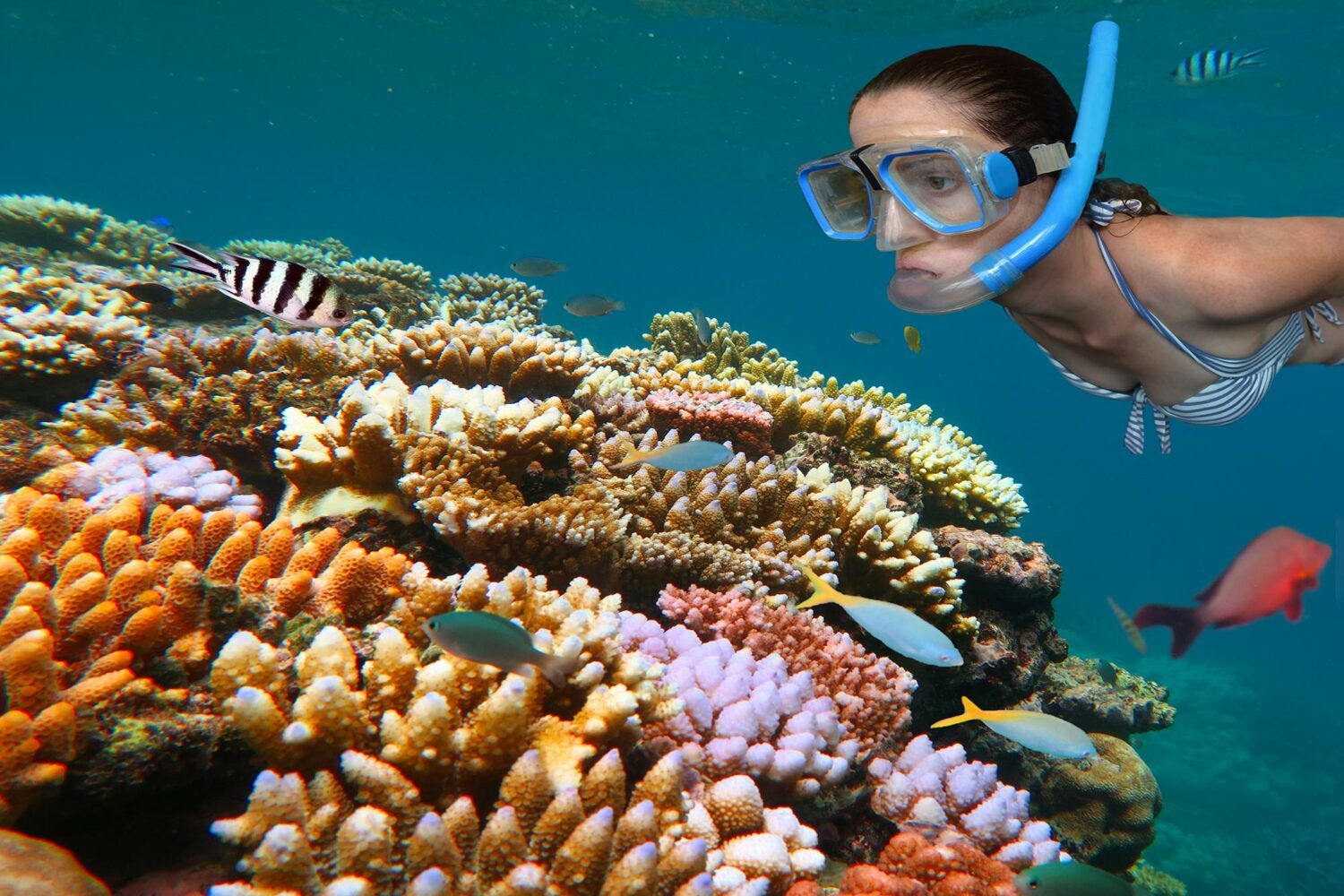 Tour Includes:
Transfers from your accommodation in Port Douglas
Morning, afternoon tea and a delicious tropical lunch included – special dietary needs can be catered for (please advise on booking)
Tea and coffee are available all day free of charge
An interpretive reef talk and a guided snorkelling tour at no extra charge
All snorkelling equipment is included – Calypso have a variety of masks, snorkels and fins to fit different faces and feet
Wetsuits, lycra suits and prescription masks are available at no extra charge
Available onboard:
Hot showers are available to rinse off the salt water when you are back on board after swimming, snorkelling and diving
Calypso sell underwater cameras including flash cameras for diving, caps, shirts, fish cards and charts and digital photos taken by our onboard photographer
Digital, water proof Olympus cameras are available for hire on board
Soft drinks, beer, wine and champagne can be purchased onboard
PADI Log books
What To Bring:
Swimwear & towel
Sunscreen & hat
Sunglasses
Camera
Credit card or cash
Hot showers are available to rinse off the salt water when you are back on board after swimming, snorkelling and diving.
Prices are subject to change
Costs: 
The following costs exclude an Environmental Management Charge that is payable on board of $6.50
Snorkelling
Includes day cruise, snorkelling equipment and snorkel tour
Adult $249
Child (4-14 yrs inclusive) $185.50
Introductory Scuba Diving
Includes day cruise, all snorkel and dive equipment, instruction and dive guide
Adult 1 Dive $314
Adult 2 Dives $369
Adult 3 Dives $424
Certified Scuba Diving (full gear hire)
Includes day cruise, all dive and snorkel equipment and dive guide
Adult 1 Dive $304
Adult 2 Dives $334
Adult 3 Dives $359
Certified Scuba Diving (tanks and weights only)
Includes day cruise, snorkel equipment, dive computer, tanks and weights and dive guide.
Adult 1 Dive $279
Adult 2 Dives $309
Adult 3 Dives $334
To book your day on the reef with Calypso please call 07 4099 5700.